Tattered Cover
a very cool Denver book store in
Lodo
. And what do my kids do -- my non-book-loving-must-have-been-switched-at-birth children do? Well they play on their phones. UGH, I am a failure as a parent.
These are cool, mosaiced concrete forms to play checkers and chess.
Playing some 'drums' on the 16th street mall
Denver Pavillions
Trinity Methodist
So some local news guys were out looking for people to interview about the Broncos. My non-sport-loving son was wearing a Broncos sweatshirt and so they stopped us. We forgot to watch the news last night to see if they were on. Of course even though we live 40 minutes away from downtown, Jake saw one of his class mates as this was happening -- Denver really is a small town.
First Friday
is when the 'art district' (10th and Santa Fe area) open up their galleries and private studios and let people wander in and out and see what's going on in the Denver art scene. There were some pretty neat, beautiful, quirky things. There a bunch of food trucks (of which we did not partake because we were going to
Jerusalem's
later - awesome and cheap Middle Eastern food).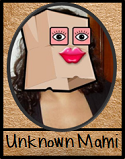 Our Beautiful World